WHAT? In the TOILET?
---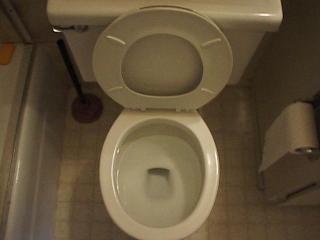 ---

You cram your FAT STUPID ASS into the TOILET BOWL, and start YANKIN' IT LIKE THERE'S NO TOMORROW. Unfortunately, your DUMB LEGS fall asleep and you're STUCK IN THE TOILET with your WANK OUT.

You STUPID FUCK.
Eventually, the cops come.
You lose.
JERK YOURSELF back to the BEGINNING ...