A screwdriver is not a JERK DEVICE
---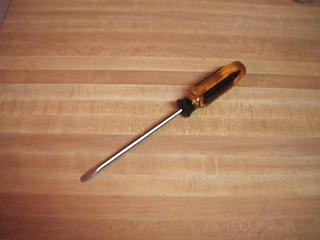 ---

Well, that was PREDICTABLE. After SHOVING THAT WACKY SCREWDRIVER up your ASTONISHED ASS and WIGGLING IT AROUND FOR A FEW MINUTES, you pass out and wake to discover yourself in a HOSPITAL with a SHINY NEW COLOSTOMY BAG.
Why don't you fucking REGISTER ANUSLESS.COM FOR YOURSELF?
You lose.
JERK YOURSELF back to the BEGINNING ...