BLEEDING and SWOLLEN on the HALLWAY FLOOR
---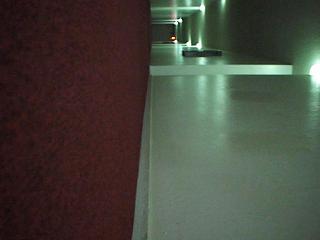 ---

Probably shouldn't be surprising, but your neighbor didn't really APPRECIATE you BARGING INTO HIS HOME, then PULLING DOWN YOUR HOTPANTS, and then finally JERKING YOUR SPUD until you COULDN'T JERK NO MORE.

Despite his Christian beliefs, he BEATS THE FUCKING SHIT OUT OF YOU.
You have been bludgeoned to death by a SLAP-HAPPY Christian.
You lose.
JERK YOURSELF back to the BEGINNING ...