HOME sweet BED
---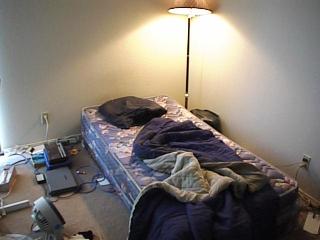 ---

Yeah, there's always the BED. It's STANDARD FARE, it's PASSE, and quite frankly you don't have any STIMULUS. You start JERKING THE JERK but you FALL ASLEEP BECAUSE IT'S SO BORING (and by this time your BALLS ARE NUMBER).
Not quite, you NARCOLEPTIC FAGGOT.
You lose.
JERK YOURSELF back to the BEGINNING ...